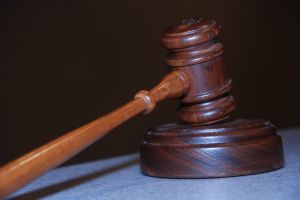 By Amanda Perkins
Studying law and studying abroad can be a very powerful and valuable combination. Knowing how to speak one or more foreign languages can help you expand your client base once you are out practicing in the field and having an awareness of global issues can help you obtain a degree in international law. Even if you are not interested in international law there are many other areas of law that you can study and having an overall global awareness can help you become more reputable and open up many more career opportunities. There are about 200 law schools in the United States alone but there are also many more overseas. Some of the best countries for law study abroad are Italy, the United Kingdom, and Germany. You can study different areas of law in each country as well as learn about the different cultures of each country. While these top three countries are not the only countries with great law schools they are the best known for having different types of law degrees that may be most appealing to students from the United States.


Italy


One of the best countries for studying law abroad is Italy. Italy has at least 40 schools that focus on law. Italy is an ideal country for those who wish to study labor and employment law because Italy is known for having legal issues in that area. There are also many other areas of law that students can study, depending on which school they choose. The Bocconi University School of Law was established in 2006 and is located in Milan, Italy although the school has been offering formal law degrees since 1999. Bocconi University School of Law currently offers a 5 year combined Master of Science Law degree. Students who pursue this degree will take courses in field training and economic management. They offer a summer academy for students to take courses over the summer and they also publish a student-run paper which consists of legal scholarly articles. Bocconi is also part of Themis, an academic network that allows study abroad students to earn a certificate for studying abroad. This can come in handy when it is time to send out your resume. The University of Turin has a faculty of law and is known for hosting or having graduates who have become well-known in the area of law. This school focuses on law areas such as private law, European Union law, and comparative law. The University of Turin offers 5 LL.M programs in public procurement, international crime and justice, intellectual property law, trade law, and public administration. These two schools are just an example of the types of law that can be studied in Italy. If Italy is a country that you have always wanted to visit consider going there while you are studying for your law degree.


The United Kingdom


Another one of the best countries for studying law abroad is the United Kingdom. The United Kingdom has three legal systems that separate the laws for Scotland, Wales, and Northern Ireland. Lawyers who have degrees from the United States are allowed to practice law in the UK as long as its on US law. If you want to practice law the UK, you must take courses on common law practice and then take the Qualified Lawyers Transfer Test. If you want to be a barrister you must take three years of common law practice courses and pass a bar exam. One of the best law schools in the United Kingdom is Oxford University. Oxford offers both undergraduate and graduate studies in law. Their undergraduate program prepares students for a higher law degree through a 3-year or 4-year BA in law along with a 1-year diploma in legal studies. Their undergraduate courses focus on specific areas such as commercial law, corporate law, criminology, family law, human rights law, roman law, tax law, and more. Degrees through their graduate program include a BCL for common law graduates, an Mjur, a masters in law and finance, and several Msc programs. The United Kingdom is not only home to Oxford but also to many other well-known law schools. If you have an interest in common law, the United Kingdom, or both, then consider pairing the two for your study abroad/law school experience.


Germany


The third best country to study law in is Germany. The study of law is highly regarded in Germany with focuses in constitutional law, administrative law, and civil law. There are 32 accredited law schools in Germany. Germany may also appeal to study abroad law students because many of the schools in Germany have the same requirements as law schools in the United States. Bucerius Law School was one of the first law schools to be established in Germany and it is also known as the best although it is highly selective, only admitting 100 undergraduate students each year. They offer a general law program in which you can obtain your bachelor of law as well as master of law and business program. Like the Bocconi University School of Law, Bucerius Law School offers a summer program.


Conclusion


If you want to study abroad as you study law consider visiting one of these countries. Not only will you get to expand your view of the world, get to live on your own for a little bit, and earn degree credits you will have given yourself a valuable learning experience. Studying abroad looks great on resumes and helps students get into graduate schools. Many law degrees require graduate school or a doctoral degree so research your options and decide if studying law abroad in one of these countries is right for you.